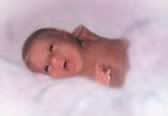 Emma Grace
8/27 - 9/10/05
I have decided to go ahead and post all the info on the
2nd Annual Remembering Emma Grace Donation Drive
just in case some little man decides to make his entrance before June 1st or in case I end up back in the hospital and unable to get into my blog. Please check out the link for full details, but here's the rundown.
Dates
: June 1 - August 15
Goal
: 243 items, one more than last year
Prize drawing
at conclusion of donation drive: Michael's Gift Cards, crochet hooks and holder, Lantern Moon knitting needles, yarn, sewing patterns from Ginger Snaps Designs; all up for grabs
Photo from 2006


The incredible generosity of everyone that participated last year gave me the extra nudge that I needed to begin the foundation. Thank you again from the bottom of my heart!
P.S. - I know that's a lofty goal, but we can do it!!!