First, gonna try the family photo that isn't in the below post. I couldn't get it to upload and then it occurred to me last night while try to sleep (thanks to jetlag) that the post may be too long. So.....maybe this time.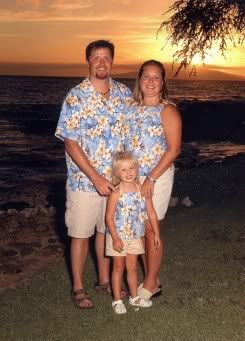 Yeah, photobucket....got it but it's huge. SORRY! I've shrunk it, but it still appears HUGE.

And, I worked on the bunting last night. Whatcha think?